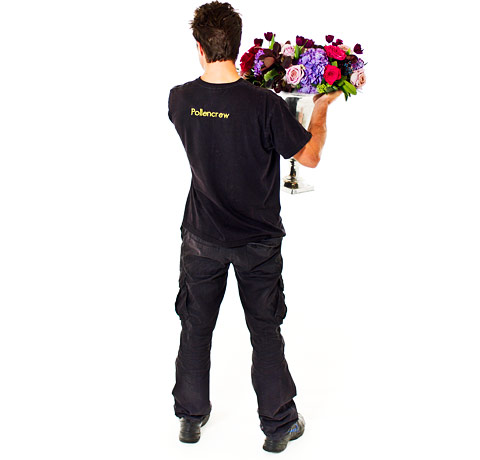 Testimonials
"What could be more reassuring than the back-up provided by Pollencrew who will handle and install floral decorations with the care and consideration usually only devoted to a donor organ! It is always a pleasure working with their team of polite, presentable, strong, sensible, and handsome boys and we LOVE having them around on our large-scale events!."
Simon Lycett Director Simon Lycett Floral Designs
"Pollencrew are the most enthusiastic, polite and capable team anyone could ever ask for. They are eager to please at all times and nothing is ever too much trouble. We feel very lucky to have them as part of the extended family at Shane Connolly & Co."
Shane Connolly Director Shane Connolly & Co
"I have been using PollenCrew regularly for 4 years now. I am always impressed with how fast and efficient they are, often working on their own initiative. They make the whole world of event floristry far less stressful and less tiring - as they lift the heavy stuff! There service is a brilliant one and a godsend for any weary florist!"
Alison Trickey Director Pollen Nation